Happy new year, if that's still allowed? In any case we have a little gift for you, and also the usual news flash. Read on..
The global chip shortage has undoubtedly caught the attention of every synthesizer lover. Many products are on backorder now. In our case we successfully managed to secure the GR-1's availability. The GR-1 is directly available from stock at least for the next couple of weeks. We may run into a little bit of unavailability, but it should be over in a week or two, if that does happen.
The ECR+ is harder to get, but the good news is that we can actually produce small batches again, and are planning to ship to dealers as well. From time to time you'll see a couple in the webshop. If you keep finding a sold out sign, then just mail us at info@tastychips.nl and we'll reserve a unit for you.
Our new years gift is GR-1 Firmware 2.6. This represents a first step towards a faster and more intuitive work flow. We've also done something we never have in the past. We actually removed some menu items. As you know, the GR-1 menu's were already jam packed with features. We removed the least used options (we asked around first on the facebook user group), and popular feature requests were honoured in their place.
The biggest change is the file chooser. It now shows all filetypes, categorizes folders up front (are there samples in there?, is it a performance?), and allows you to load anything it deems as loadable, including entire folders of samples or patches. It no longer requires you to enter the data type up front using the "sample", "patch", and "perf" buttons.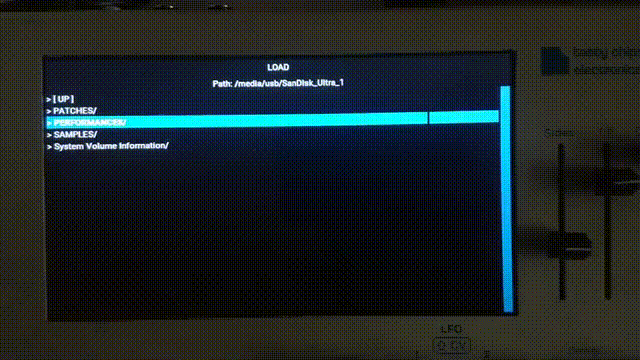 The voice sliders can now do multiple octaves, and you can set the range in the patch menu. A popular request was input level monitoring, which we now included. This also features a monitoring or dry mix, making the GR-1 even more suited as a granular effects platform. And lastly, there's CV input emulation for MIDI. Use the Modwheel and CC36 to emulate CV input signals and get more out of the GR-1's modulation matrix.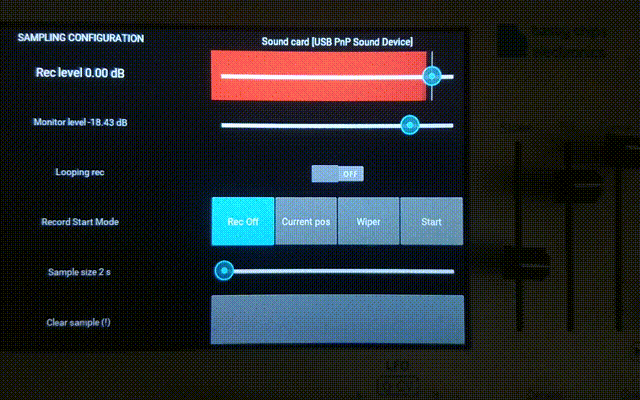 There are several bug fixes too. None of them involve serious issues, which is good news.. meaning it's now impossible for us to find crashes or any instability. But the fixes do add to the user experience, namely fixing various omissions. See the full release notes. Download the new firmware from our support page or use the LAN port to install.
UPDATE: 2 days after the release of 2.6.0 we did 2.6.1, which fixes stability issues with multitimbral + MIDI This instability was introduced in 2.6.0! Please update immediately if you haven't done so already!
We're also on Instagram these days btw. We'll hopefully be posting many short snippets of our products in action, although our users seem to have that covered on their own Instagram and Youtube accounts already 🙂 .
That's all for this update. Hope to post you soon again.