ST4 Electronics complete!
Another post in a long line of ST4 updates.. This is a good one. The current hardware turns out to perform very well. The previously tested CV generator circuit is now embedded on the so-called "expansion" PCB, which functions as the central hub between all other PCBs and the Arduino Due.
We gave the system several listening tests and it sounds very clean indeed! No 50Hz, no whining, and very little white noise (only at very high volumes). The CV's are now also at 5V, so this should make it a bit more hackable for modular fanatics as well! 😉
The new envelope section with the sliders was implemented in the firmware is very intuitively usable, like was intended. A big step forward!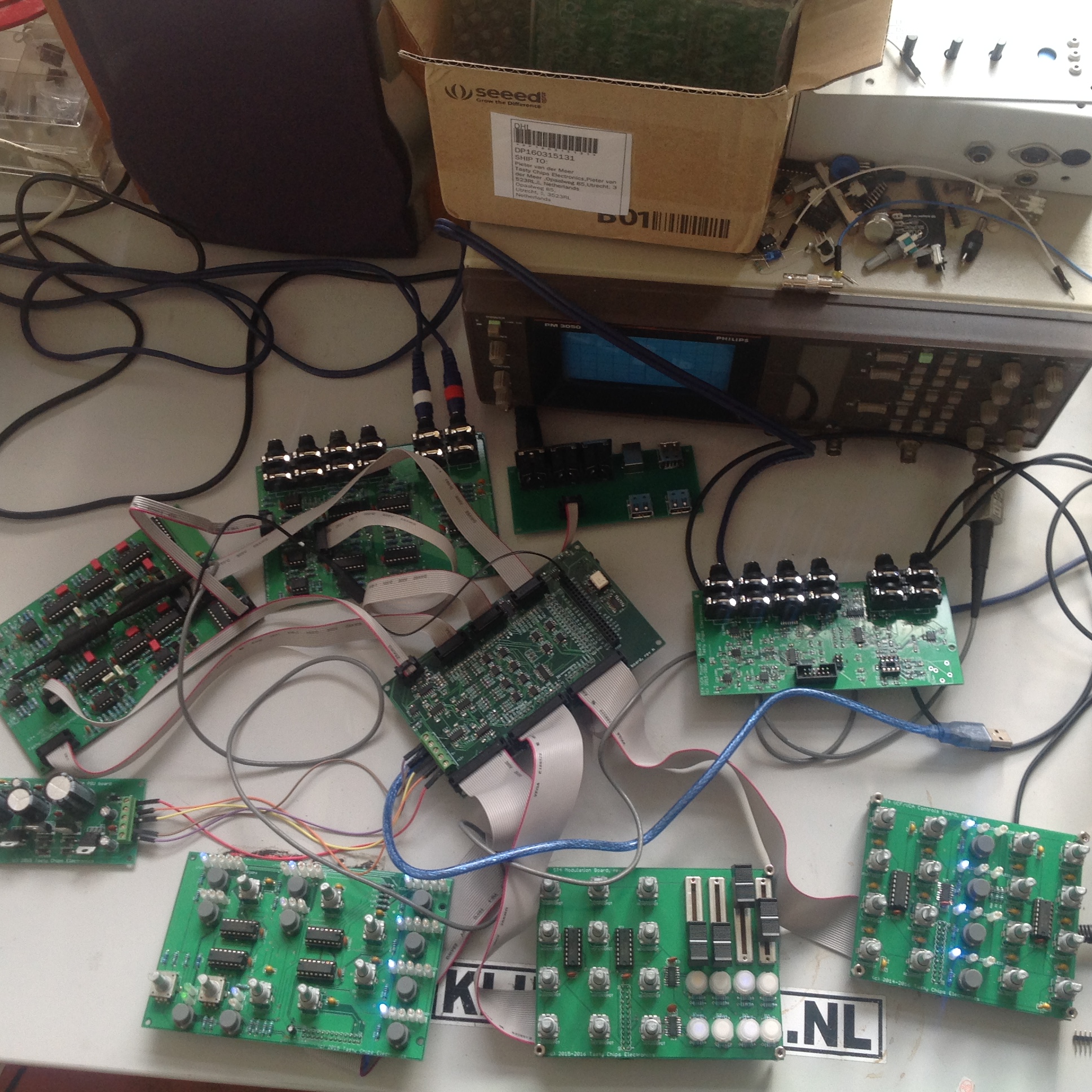 We've been in discussion with some factories and have worked out a decent price for the casing.
There's also some bad news, however. The original AC/AC supply was killed off by European rules and regulations. Don't ask! It has something to do with bogus safety or environment bs. So, that's us over there, redesigning that power supply! What we have chosen now is an external regulated AC/DC (mains -> 12V DC) supply, with an internal switching DC converter (12V -> -12V). Don't worry. It will be filtered, and the external supply will be region independent!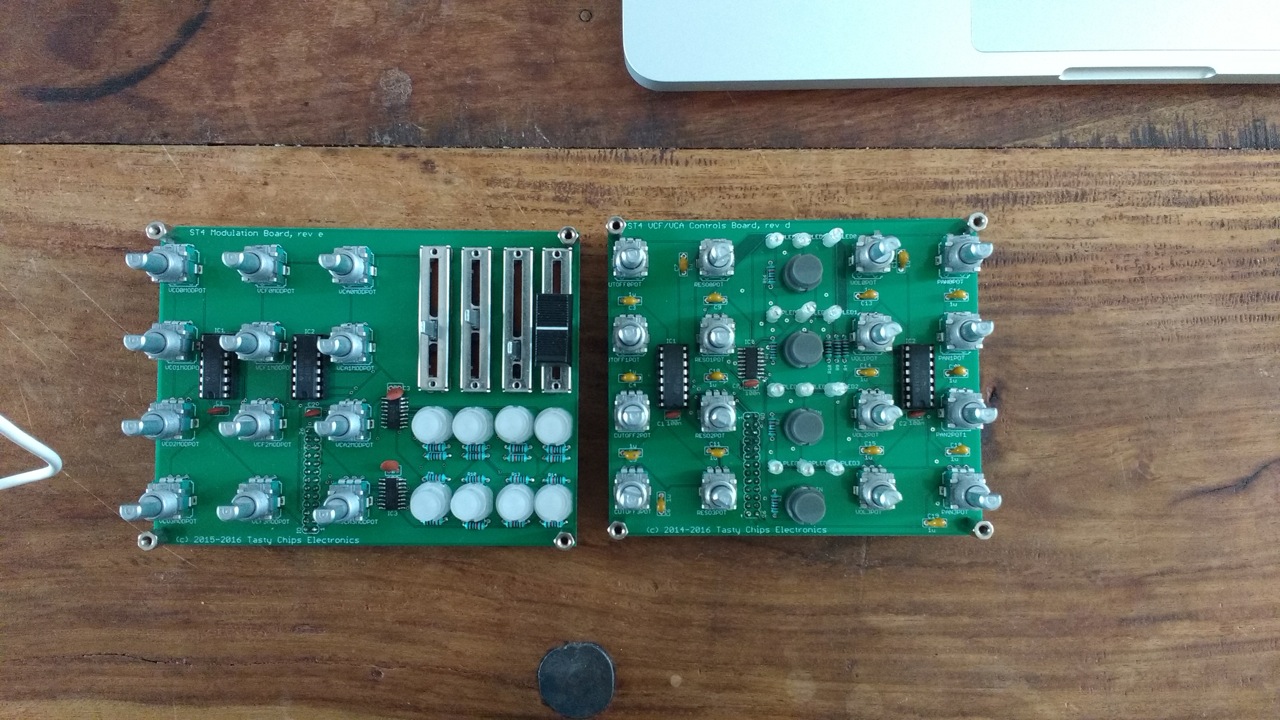 Another thing is the analog audio PCB's. SMD is cheaper, and also saves space. We've already made the VCA board into SMD, but it still needs an extra development cycle. Same for the VCF.
What still needs to be done:
Final PCB development

Final silkscreen adjustments for the DIYers!
SMD version of VCF and VCA

PSU redesign
Casing design and production

Silkscreen designs
Styrofoam and box design
Fabrication

Completion of firmware v1.0
Estimate we're still on track, except for the PSU business. But early summer still sounds feasible..