ST4 : Hybrid Synthesizer/Tracker
The ST4 is a unique device that combines a powerful hybrid analog/digital synthesizer with a 16-bit style tracker music machine. It has digital oscillators backed up with sampling for versatility, with analogue VCF's and VCA's for character. It's packed with features, yet these are almost all usable hands-on with dedicated knobs and buttons. It's usable stand-alone for live gigs but also mountable in a standard 19″ rack, and fully MIDI controllable.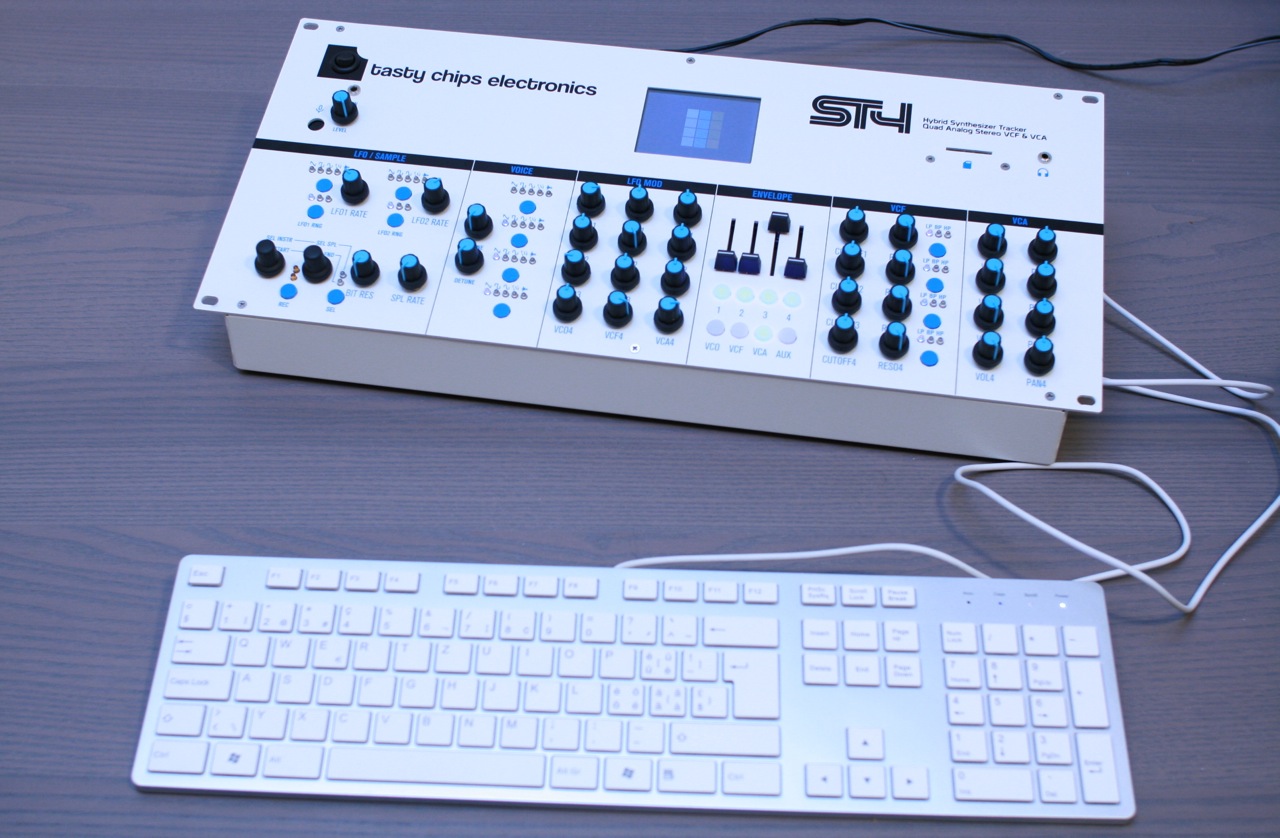 The layout of the controls is fully linear: the entire signal path from oscillator (left) up to VCA mastering (right) is laid out horizontally for each channel.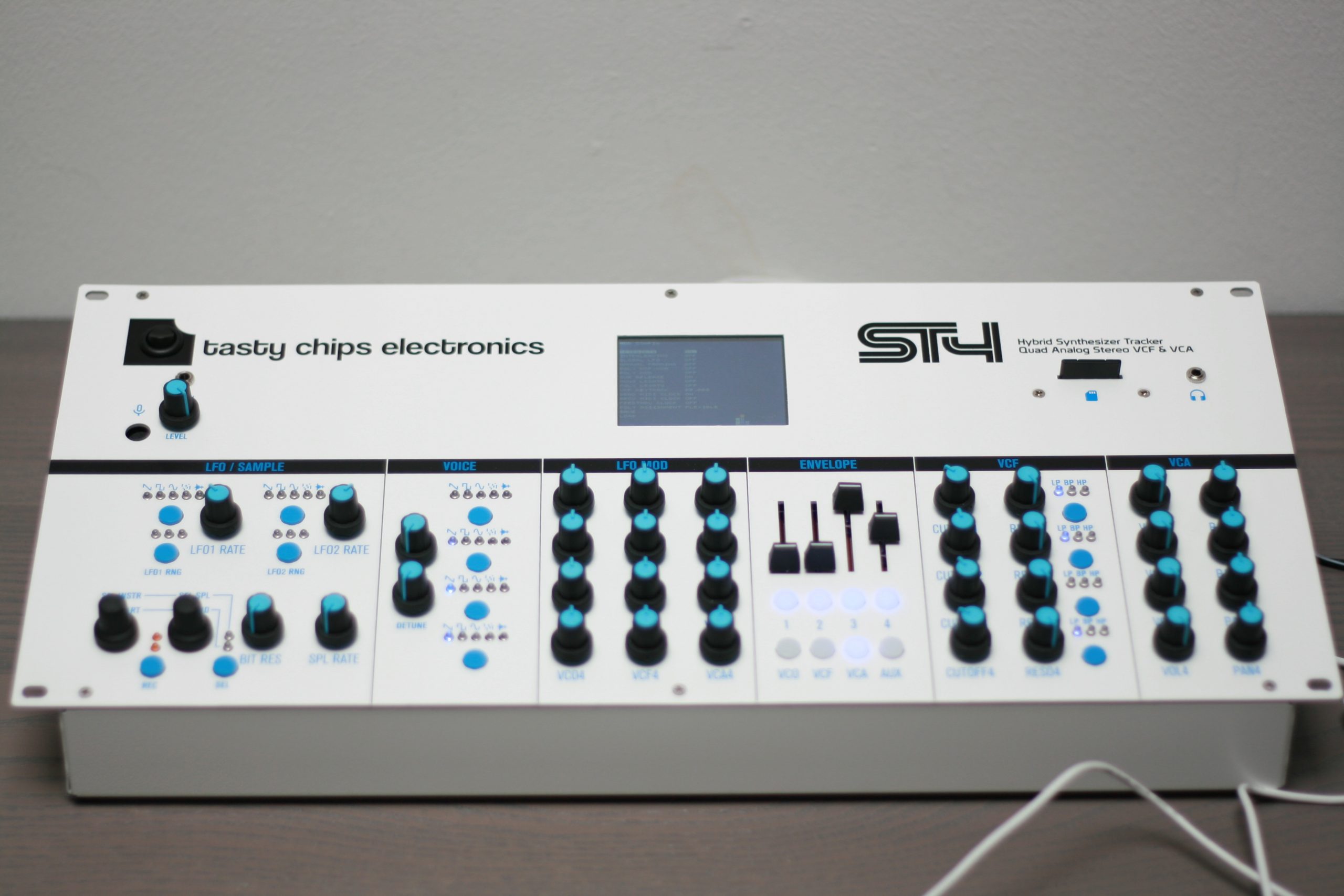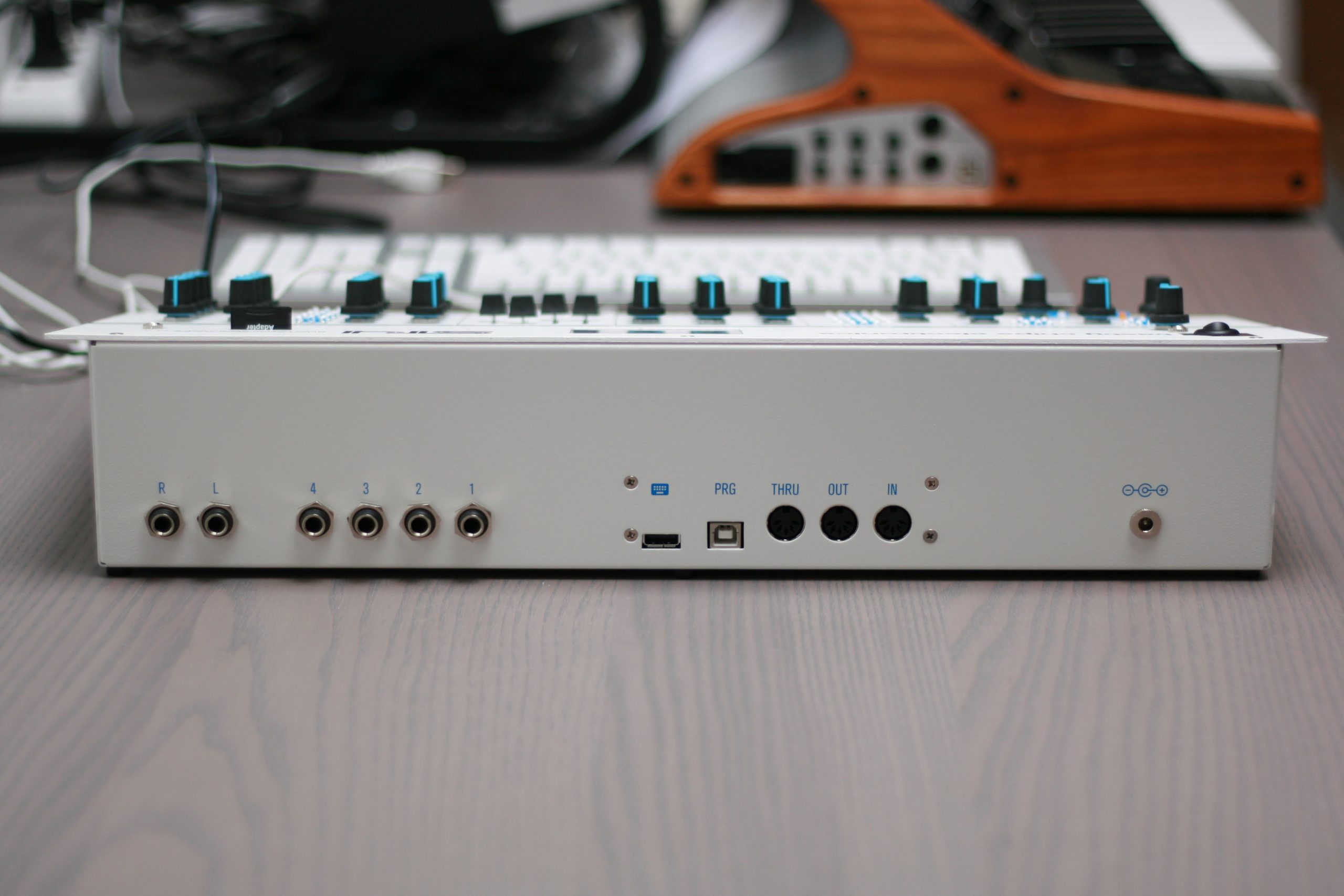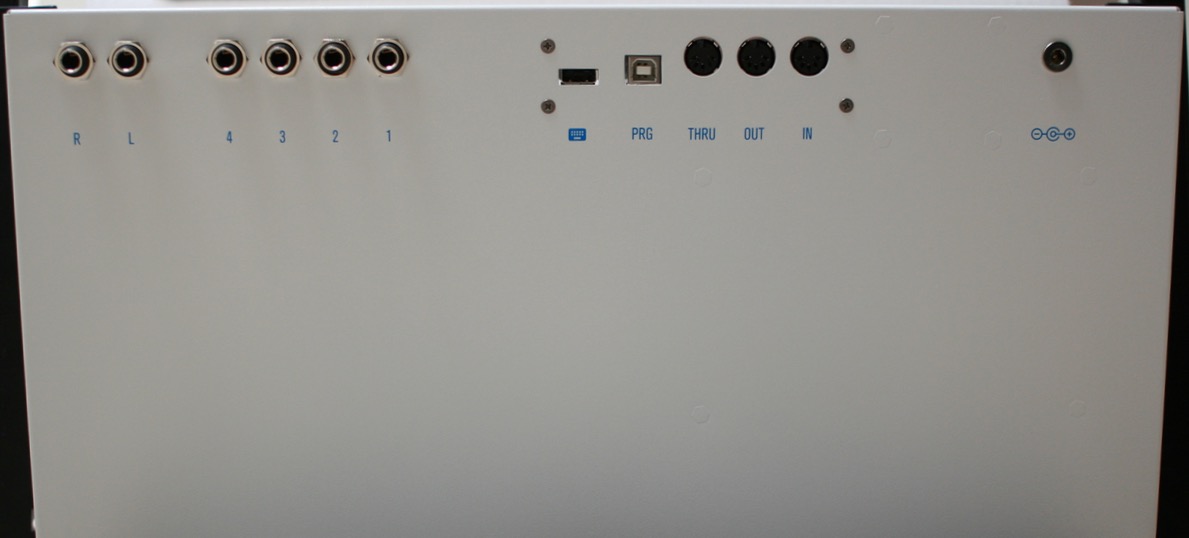 As mentioned it's loaded with features like the sampler, built-in mic, and the bit crusher. It has its own stereo mixer. Most of these controls are completely duplicated per channel, allowing instant access, and powerful live experimentation. Think: running your MIDI sequencer and tweaking the channel's LFO influence and VCO, VCF, and VCA envelopes live. Or even, use the on-board tracker for this!
All hard- and software design and engineering done by Tasty Chips Electronics. Original concept by STU, a Swiss-based musician who possesses a wealth of chip and synthesizer music experience. Casing silkscreens were designed by Nuey San Waldman.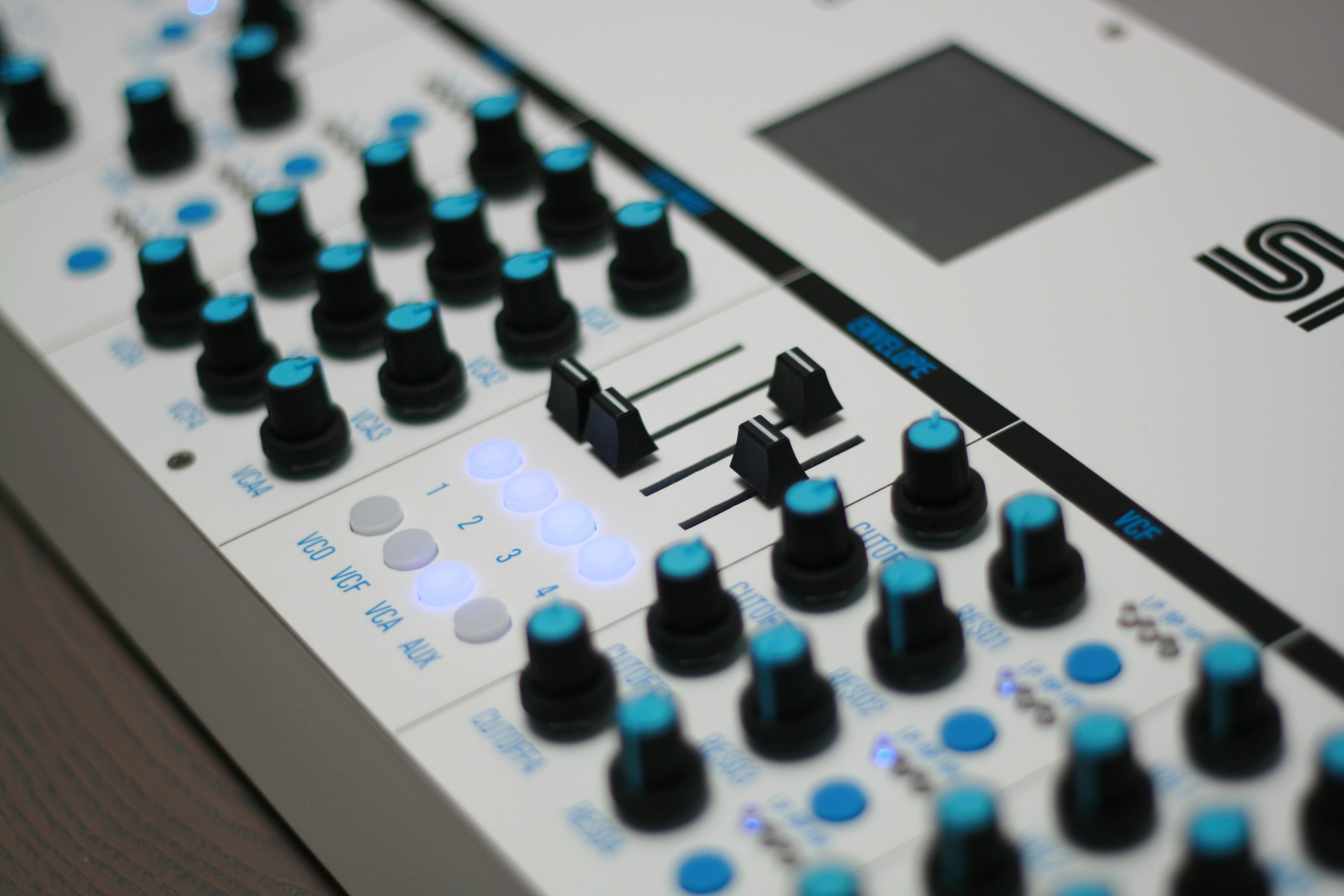 Demonstrations:
Massimo Clike jamming on the ST4
Massimo Clike jamming on the ST4 – 2
ST4 features demonstrated in a musical way (filter, bitcrusher, sample-driven beats):
STU jamming on the ST4 breadboard:
ST4 used in conjunction with MPC.
The ST4 project was successfully funded on Kickstarter in February 2016.
If you have any questions just mail us or visit the forum (comments on this site are turned off, well, because spam ;)) And of course, facebook.
Features:
4 Stereo voices
Analog multi-mode VCF per channel including voltage controlled resonance.
4 Stereo VCA's
2 LFO's per channel with:

Saw, square, sine, noise and sample modes
Direct LFO modulation matrix: 4 channels x VCO, VCA, VCF
0.2 Hz .. 1000 Hz, in 3 "gears"
Note Sync
LFO1->LFO2 cross modulation
Noise can use frequency (for S&H alike effects)

Looping ADSR envelope for VCO, VCA, VCF per channel
MIDI IN: Monophonic on ch1..4 and polyphonic on ch5
MIDI OUT ch1..4 (via tracker)
8 bit Sampler and built-in microphone:

8 samples (of 64 kB max each)
configurable start, loop start, and end
tuning
wav import/export

Digital oscillators: saw, square, sine, noise, sample
Built-in bitcrusher
128 instruments (MIDI patches):

VCO, VCA, VCF env settings incl looping
VCF mode
LFO settings and mod matrix
oscillator mode
sample mapping
bitcrusher parameters

Direct control of voice pair detuning
3.2″ high color TFT display
On-board multi-channel sequencer "16 bit tracker style", in conjunction with USB keyboard:

4 channels
16 steps, panning & volume definable per step
1024 positions
powerful editor with many block functions
independent glide per channel
double speed, half speed commands
polyrhythm support, tap tempo, bpm display

Versatile casing usable as desktop or 19″ rackmount.
Interfaces:

4x 6.35mm channel outputs
2x 6.35mm master outputs (stereo)
1x 3.5mm line input (for sampler)
DIN-5 MIDI IN, OUT, THRU
USB A (for USB keyboard)
USB B Programming/debugging interface
SD card, for sample and song I/O
3.5mm stereo headphone
2.1mm DC power (9V – 18V range, external PSU included)

Dimensions: 482.6 mm (19″) * 222.25 mm (5U) * 92 mm
Weight: 3.3 kg