The GR-1 Granular Synthesizer is a hardware musical instrument, offering hands-on controls to create characteristic textures and pads.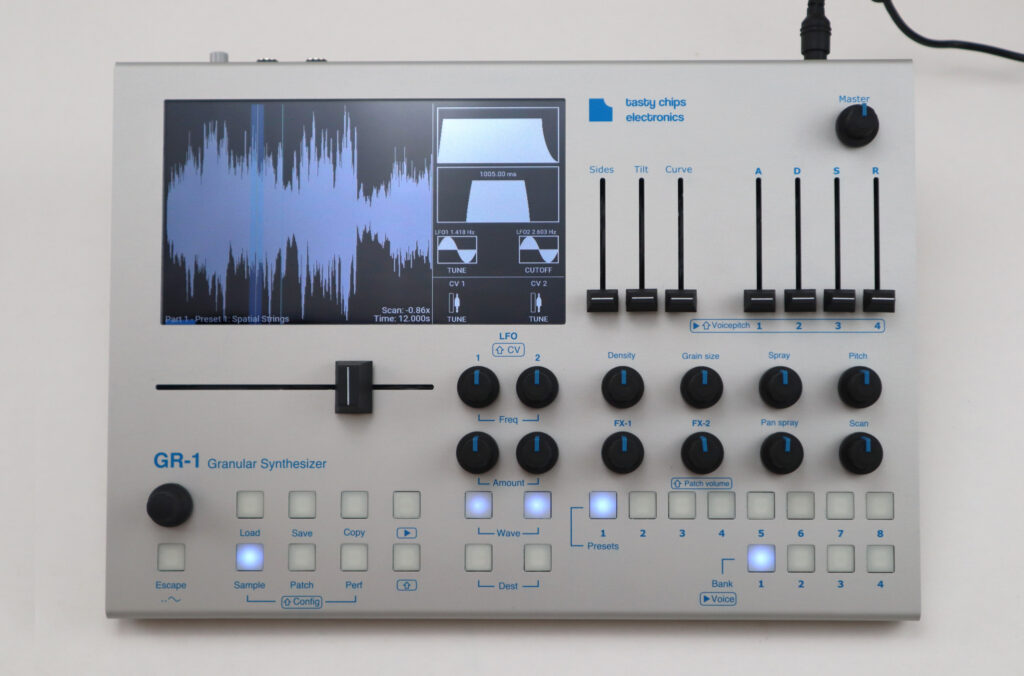 GR-1 Granular synthesizer
The GR-1 is a granular hardware synthesizer. Creating textures, characteristic sounds, drones, soundscapes, and pads has never been easier. When you are working on a unique sound, it's always nice to have hands-on controls to easily dial in the sweet spots. The possibility to quickly adjust any parameter of your sound is necessary to adapt to the workflow of any user. Trace every adjustment you make with the built-in 7″ full-color display that is typically only found in top-class synthesizers.