What does it do?
This tiny module attenuates your incoming signals, based on the amount of light received on the LDR. The less light, the more it attenuates the incoming signal. It is optional to add a DC voltage, a 9V battery for example, to the "supply" connection. The incoming supply will be switched off when an input signal is connected.
Easy to make and a lot of fun to use 🙂
What you will need:
Components:
2x             vertical PCB mount mini jack connectors (PJ301M-12)
1x             Resistor (2.2 Kohm)
1x             LDR photoresistor (LDR07 100mW, 50 Kohm, THT, 150VDC)
Optional:
1x             9V Battery connector
1x             9V Battery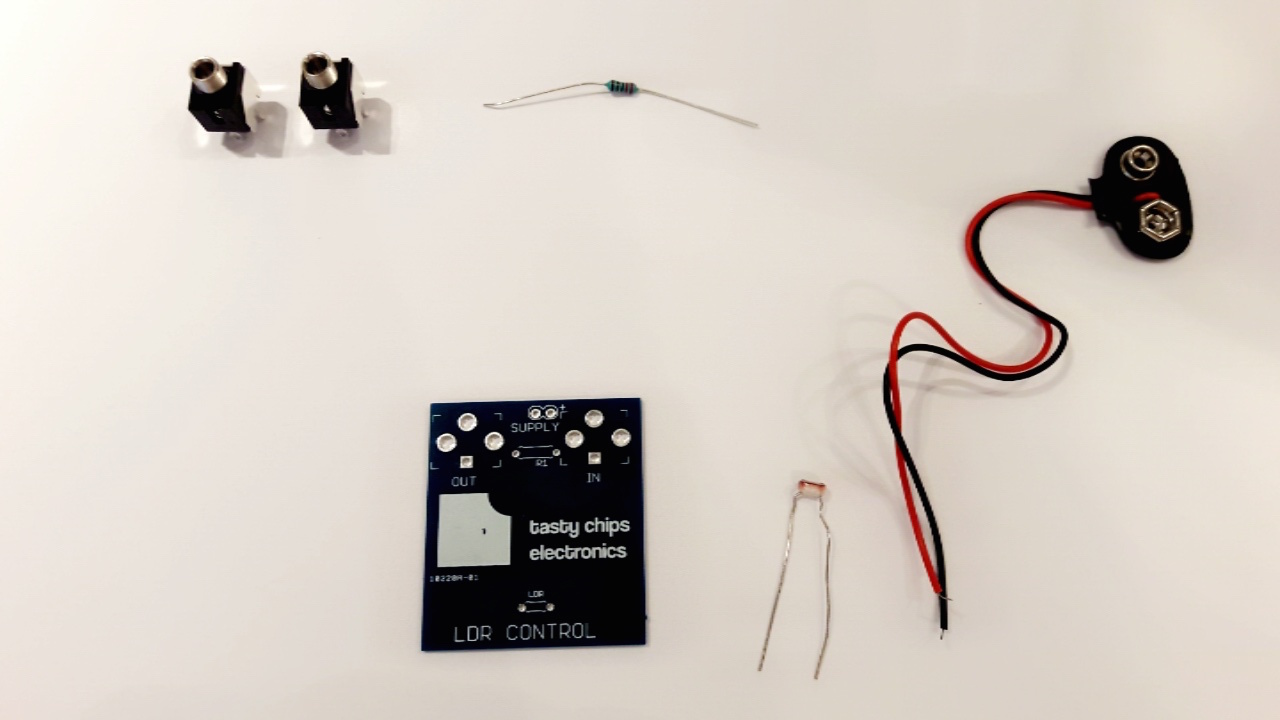 Tools:
1x             Wire cutter
1x             Solder iron
1x             Solder tin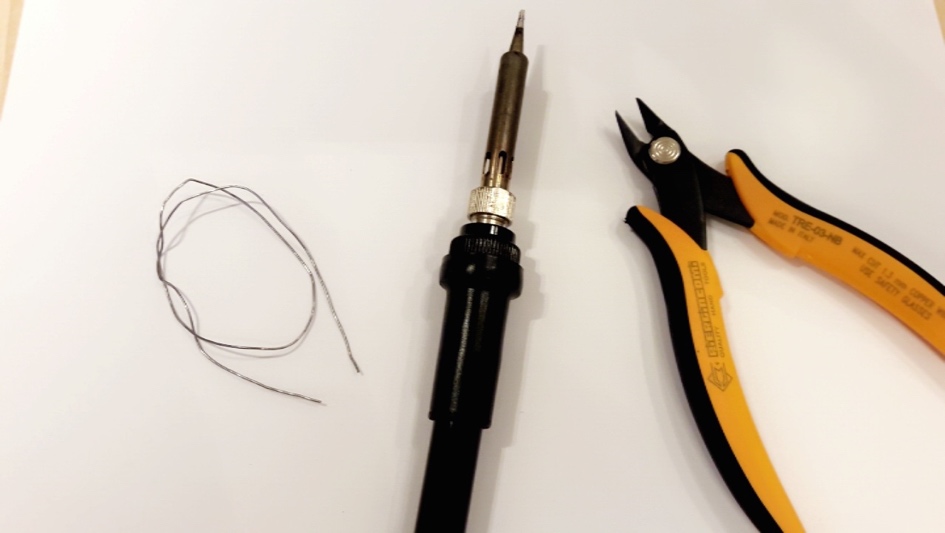 Step 1:
Solder the resistor and the LDR on the board, and cut off the legs.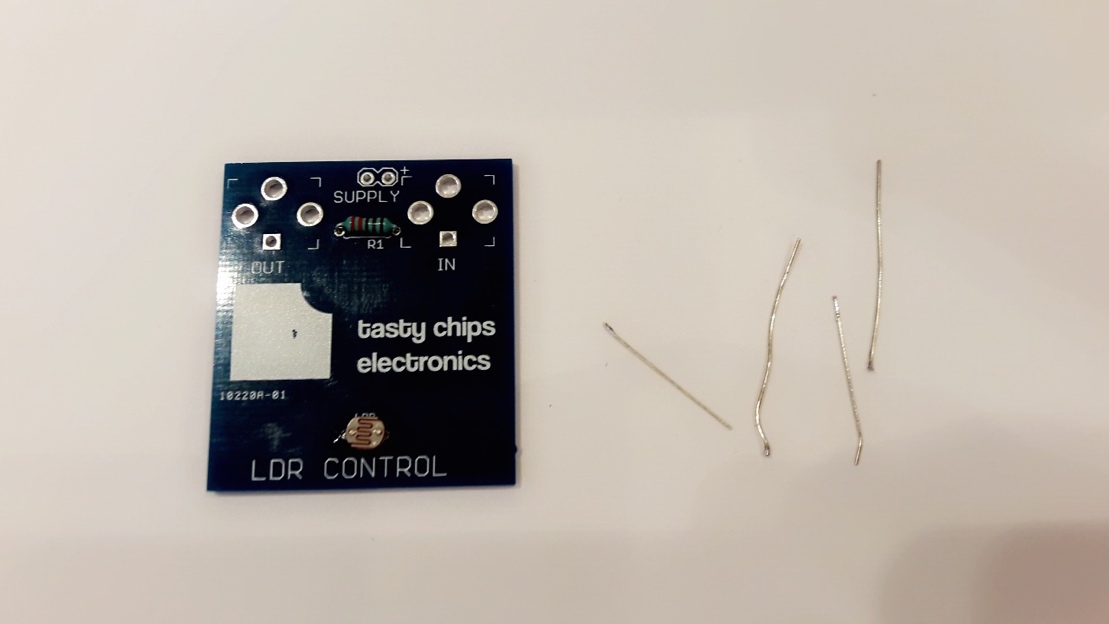 Step 2 (optional):
Solder the battery clip (or other connector).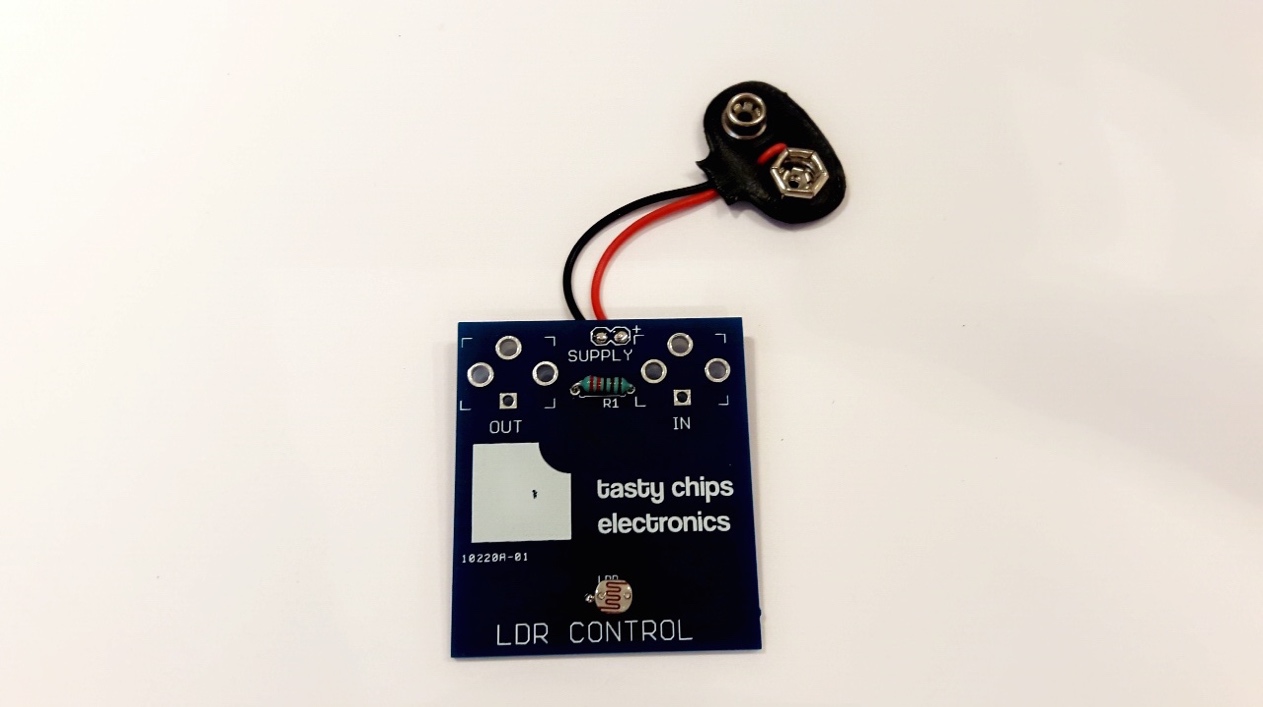 Step 3:
Solder the mini jack connectors.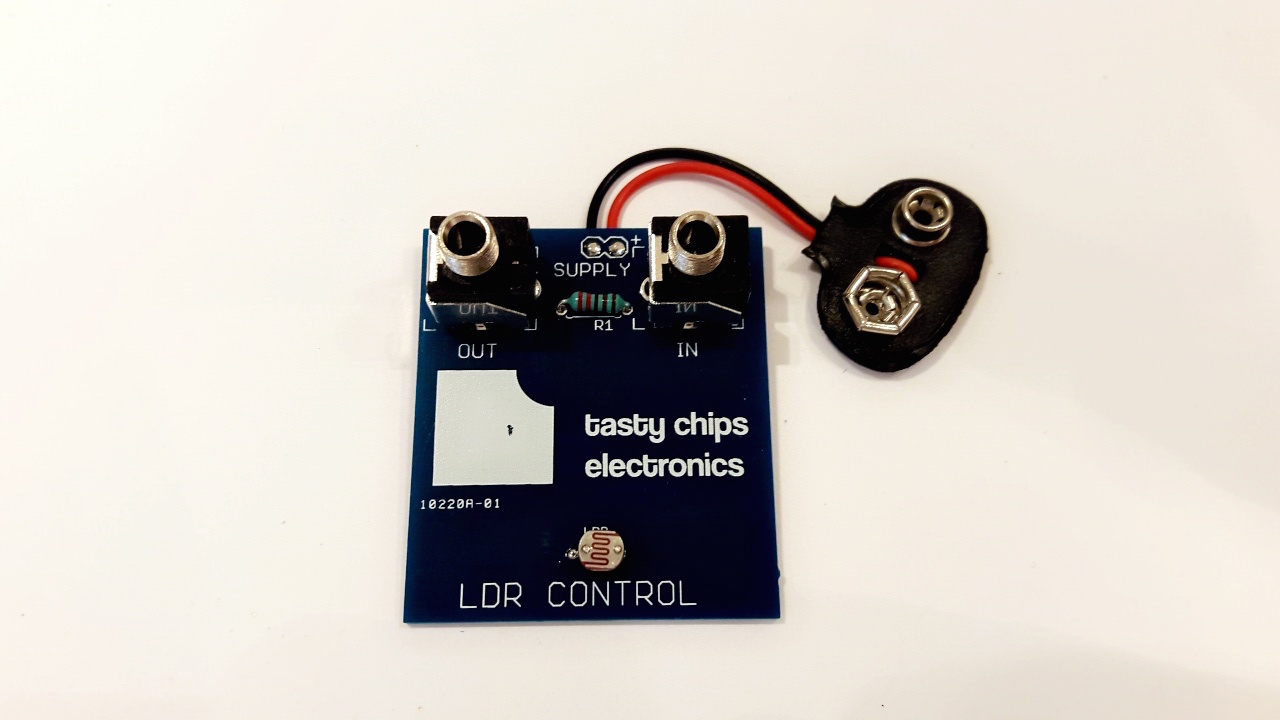 You're done, Enjoy!